NOW, 250 lucky fast-action-takers can get FULL

Private Label Rights

to my *BRAND NEW*, "

Facebook For Business

" eCourse PLR Package, that comes ready with all the bells and whistles you NEED to profit from almost INSTANTLY.

&



Your BRAND NEW eProduct also includes a HOT Converting

Salesletter

with Professionally designed

Minisite

+ Beautiful

Product Graphics

+ ALL

Source files

+

PSD Images

+

Promo Tools

and

HOT Bonus Report, Bonus Checklist and 10 BONUS Articles

to build your list or make massive profits from!
[Only

250 PLR Licenses

will be released EVER!]

From: Bertus Engelbrecht




Dear fellow warriors,


Facebook is nothing new, but it's a fact that this HUGE social networking site has lots of potential for marketing any kind of business.

It is for this reason that online and offline businesses are going crazy, trying to market their websites and products on Facebook.

They are falling over each other trying to find out what the best way is to market their business with Facebook.

How do we know that this is not just a fad that is on it's way out?
How do we know that there are
thousands of people that are looking for this information day in and day out
?
Check out some of the market research I did on "Facebook Marketing":

When I searched with Google's Keyword Tool, I found that o
ver 300,000 people are searching for "Facebook for business" related keywords every MONTH
!
These could potentially be your
paying customers
, if they landed on your page where you sell them the information they are looking for.
But how *HOT* is this niche really?
"Facebook For Business" is a
massive growing trend
at the moment.
If you look at this screenshot from Google Insights, you can see how
searches for "Facebook for business" is growing almost exponentially
.
Thousands of new people are looking for ways to
market their business on facebook
.
And the trend is just growing and growing!
You know how popular WSO's are these days. Chances are you have bought many WSO's before.
Let's see what kinds of WSO's people prefer
to buy these days:
When using Warriorplus' "Keyword Alert" tool, we can see that the term
"facebook" is one of the most popular keywords
when it comes to people searching for WSO products.
Facebook marketing is HUGE and it's time that you start profiting from this.

So, HOW are
YOU going to cash in
on this HOT Facebook Marketing craze?
You can
create your own facebook marketing product
that shows businesses how to market their business on facebook.


Problem is
-
This could take weeks to create yourself or cost thousands of dollars to outsource.
Don't worry. That is where I come in...
I have done all of this FOR YOU and want to give you the keys to this business today
.
You can now EASILY sell your OWN Brand NEW "Facebook For Business" eCourse for
UNLIMITED profits
!
I have already created a
HUGE ecourse for YOU and I am offering it with full

Private Label Rights
, meaning YOU can instantly CLAIM AUTHORSHIP of this course and sell it for 100% profits as your own product!
And that's not all!
I am offering you a
"ready made" sales funnel, including a free offer to give away and lots of bonuses and promo tools to make this a super valuable product to sell to your customers
.
This
PREMIUM PLR course
is called
Facebook For Business
and consists of a HUGE ebook of over 60 pages of content that you can sell, a short special report, "Advertising On Facebook" to give away to build your list, as well as a heap of bonuses that you can add to your product as bonuses, upsells, opt-in freebies or one time offers.
This is a high quality, freshly written and never before seen course written by a Professional Native English speaking writer and comes ready for you to profit with.
"Facebook for business" ecourse reveals:
Step-by-step blueprint to setup your own business page.
How to optimize your page for Search Engines and getting free traffic.
How to drive traffic by making status updates, posting pictures and videos and more...
How to use iFrame pages properly. (a MUST when creating a facebook page.)
How to understand Facebook statistics and make it work for you.
Easy ways to get MORE targeted followers and turn them into paying customers.
Best ways to monetize your Facebook page to INCREASE your profits

How to effectively use Facebook Adverts to skyrocket your profits.
Advanced business options like Facebook apps and more...
You can see that this ecourse
contains everything you need to skyrocket your business with facebook.
You also get a professionally designed minisite, hot converting salespage, all graphics with PSD's and promo material to help you make more money with your own product.

I even included awesome FREE bonuses for the first people to join. You can use this bonus course, with PLR to build your list or to add more value to your Facebook product.

I did everything for you, so that you can just plug this in and profit from it.

I even give you a FREE video tutorial, showing you how to setup your brand new product.

REMEMBER: You get full Private Label Rights with this course, meaning you can:

Quickly slap your name on it and sell as your own product for 100% profits.
Sell

Master Resell Rights or Personal Resell rights

.
Package it as a HUGE bonus to some of your other paid products.

Use the Articles on your blog, article directories or create videos from them.
Sell the ebook for 100% profits or use the info for your own unique Facebook product.
Break it up into email messages have an instant membership site!

Create a huge Wordpress content site or membership site about marketing with Facebook.
Upload the website to your own domain and FLIP it for quick profits.


Edit the source files, sales page or graphics any way you like to make it unique to yourself.



And pretty much anything you else want...

"Facebook For Business" ebook
(
Valued at $600
)
The "Facebook For Business" ebook with PLR includes:



MODULE 2:
"Advertising On Facebook"
special report


(

Valued at $100

)
With the "Advertising On Facebook" special report you get:
"Facebook For Business" Checklist

With the Checklist you get:



With this PLR product, you also get a complete

PLR toolkit

that includes:





A Professionally designed HTML Minisite With FULL Product Graphics (PSD's included)

(

Valued at $200

)







With this beautifully designed Minisite and product graphics YOU get:

Full

HTML Minisite

, with PLR, that is professionally coded and beautifully designed.
Full range of product images, including a

WHOLE LOT of different 3D covers

and images with master flats and PSD's to edit.
Beautiful TESTIMONIAL box and SUBSCRIBE box


Header, Footer, Background, Order button and bullets, including PSD'

s so that you can edit it easily with photoshop.

Images folder

with all the graphics you need for your website and salespage.
And to help you sell this super easily...
MODULE 5:


Compelling
Salespage
that is written to sell your product.
(
Valued at $500
)
Full private label rights

, meaning you can edit it and put in your own links or use it as a template.


All graphics and images

that goes with it.


Download page, thank you page and other pages

that you need to sell your product.
And to REALLY Stack the value of this PLR offer, you get a complete set of

PROMO TOOLS

to help you sell your product:





MODULE 6:


Email Follow Up Messages


(

Valued at $100

)

I have written a pack of 5 follow up emails that you can use to promote your product to your subscriber list or to give to your affiliates. These emails are all in perfect email format and gives tips of various aspects of Facebook Marketing while getting the reader to click on the link to buy your facebook course. These are written to pre-sell your customer.




MODULE 7:




Promotional Banners

(

Valued at $30

)




As a another FREE bonus you also get

a set of 3 professionally designed banners that you can use to promote your product.

These are very well designed and comes with PSD's so that you can edit them, change them or even make more banners.

MODULE 8:




"Facebook For Cash" Article Series

(

Valued at $100

)

As another FREE bonus you also get a pack of 10 well written Facebook for cash PLR articles that you can use for promotion, as extra content, a one time offer, upsell, bonus or anything else you want.



Below is a list of Facebook For Cash Articles with following Titles and Word Counts

Business Tools On Facebook - (793 Words)
Developing And Creating Facebook Business Applications - (509 Words)
Facebook For Business Basic Philosophy - (927 Words)
Facebook Networking Tools - (459 Words)
Grouping It Up On Facebook - (510 Words)
How To Join A Facebook Group - (551 Words)
The Viral Nature Of Facebook And Measuring Your Success - (688 Words)
Unique Things About Facebook Apps - (707 Words)
Web 2.0 For Business - (340 Words)
What Is Social Networking? - (657 Words)





But that's NOT ALL!!

If you order today, I also include the following bonuses FREE!

MODULE 9:




FREE Photoshop eCover Action Script

(

Valued at $20

)

Included with this bonus you will find:

A professionally designed

Photoshop Action Script

that will automatically convert a flat image into a stunning 3D ebook image, as in the example above. It only takes 3 steps to convert any flat into a beautiful product image.
A

BONUS screen capture video

showing you exactly how you can install the photoshop action (drag and drop) and how to create your own customized ebook cover easily.

And to help you to upload and profit with your PLR package...

MODULE 10:

FREE Video Tutorial on how to quickly customize, upload and setup your PLR product

(

Valued at $20

)

This is a 18 minute screen capture video tutorial where I show exactly how to upload the PLR product to your own website to sell it for 100% profits.

This Tutorial video reveals:

Where to find all your PLR files and documents.

How to quickly edit the sales page and other nessasary files with a FREE html editor


How to Setup your payment processor (paypal) and "Buy Now" button to receive instant payments.

How to upload all the files via an FTP program.

How to link all the HTML files so that you are ready to start promoting your page.

And more...

Total Value: $1700



You can see that, like always,

I went all out creating a SUPER VALUABLE complete product that you can profit from easily and quickly.



After you purchased this with PLR, you have the full rights to claim this as your very own unique product that you can do almost anything with to PROFIT HUGE.

You can see that I went all out to make this product super easy to profit from.


You can build a complete IM business around this PLR package and

make money month after month

with almost no work on your part. I did all the HARD work FOR you...



100% Positive Feedback!!
Facebook For Business PLR
with FREE BONUSES:
If you order Facebook Fans Stampede PLR today, you get:
"Facebook For Business" Ebook Course with

PLR

, including over 60 pages and almost 9,000 words of FRESH new info on how to market your business on facebook.
Editable

Source Documents

for all the ebooks, reports and information.
Professionally designed

Minisite

with .PSD graphics.
Compelling

Salesletter

that is written so sell.
High quality

Graphics, Lots of different 3D product covers, order button

,

Testimonial and subscribe boxes

, including flats and .PSD files.
FREE BONUS "5 Follow Up Email Messages" with

PLR

.
FREE BONUS "10 Facebook for Cash articles" with

PLR

.
FREE BONUS "How To Setup Your PLR Product" Video tutorial

Virtually UNRESTRICTED

Private Label Rights

with everything, so that you can change it anyway you like, plug this in and profit from it instantly!

Order confidently and RISK FREE!


60 Days Money Back Guarantee!

I am so confident that I am over delivering with this product, that I am willing to let you check this product out, risk free, for 60 days. If during this time, you feel that this product is not everything that I promised and that you didn't get your money's worth, let me know and you will get all your money back, no problem.

Decision time!

So, how much am I going to charge you for a high value PLR product like this that you can plug in as a complete eproduct that can generate you a real income as your own profitable business?

Like you saw in the "recap" above, the total value of this complete business in a box PLR product package with bonuses and promo material is valued at over $1700.

This is not your ordinary PLR product. It's premium "business in a box" PLR that can earn you real cash for years to come.

Luckily for you, I am not too greedy and being a firm believer in over-delivering with all my PLR products, I am going to let you have this complete package and free bonuses for a super low price starting at:


ONLY $17.00
(Price goes up automatically every 10 orders)


"Yes, Bertus! I know a great DEAL when I see one.
I want to have my own hot-selling Facebook For Business eproduct that I can plug in for 100% profits.
I understand that I will get the full "Facebook For Business" eCourse with Private Label Rights, as well as the FREE BONUS course, Checklist and other amazing FREE BONUSES, with full PLR, minisite, editable graphics and product images, salespage and FREE promotional material so I can turn this into an instant online business.
So let's get started – time to hit that download button right now!
Click on "add to cart" below to get INSTANT ACCESS to The "Facebook For Business" ecourse, and FREE Bonuses with PLR.

Normal Price $27 For the first 10 orders

ONLY $17.00
(Price going up every 10 orders)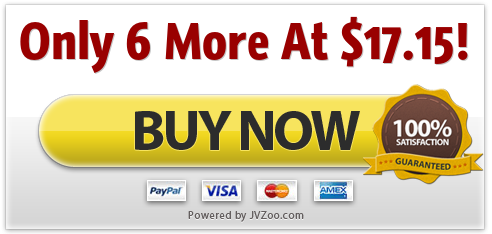 Major Credit Cards & PayPal Accepted
INSTANT ACCESS, even if it is 3'O clock in the morning.

Please be sure to click on "RETURN TO MERCHANT" after ordering to get INSTANT ACCESS and remember to BOOKMARK your download page.



What You CAN do with the main PLR product:

[YES] Can claim full authorship
[YES] Can edit, take apart, add to, modify or sell as is.
[YES] Parts of it can be used as website, blog, newsletter, squidoo lens etc. content. (Not complete ebook/product as it is. Must be broken up into parts, or be unrecognizable.)
[YES] Can be bundled and sold with other paid products.
[YES] Can be offered as a bonus to other paid product.
[YES] Can be used to create audio/video products.
[YES] Can be added to paid membership sites.
[YES] Can be sold through auction sites.
[YES] Can be made into a physical product to be sold.
[YES] Can be translated to be sold.
[YES] Sales letter can be edited and modified.
[YES] Squeeze page (if any) can be edited and modified.
[YES] Can alter ecover graphics
[YES] Can sell RESELL RIGHTS. (RR)
[YES] Can sell MASTER RESELL RIGHTS. (MRR)

What You CAN NOT do With This PLR:

[NO] Can sell or give away Private Label Rights.
[NO] Can sell or give away PSD files and source documents.
[NO] Add to free membership sites
[NO] Can be sold or packaged with or as a WSO.

Recommended: Please try and keep the value of the product high, by not selling the whole package for less than $7.00 anywhere, as it is. Change name and content by at least 30% for unrestricted rights.
I wish you success in your online business.
See you on the inside.
Your friend in marketing,
Bertus Engelbrecht
P.S.
REMEMBER:
I will only release 250 PLR licenses of this product, then it will be gone forever. Jump on this offer, before your competition does.
P.P.S. If you
ORDER FACEBOOK FOR BUSINESS TODAY
, you will get ALL the FREE Bonuses, including the BONUS PLR course, ebook cover script, PLR Setup Video and Promo tools with PLR.